research and illustration

Extensive research was boiled down to a draft copy forming the body of the text.
Text was split onto "the life" and "the times" of cannabis.
Each chapter and subcategory was then illustrated by me, by hand. Once illustrated in black and white, taking account for the requirements of the split colour channel riso printing technique. The illustrations were scanned and made digital. Once digital, a red, blue and yellow copy was made of each of the 200 pages.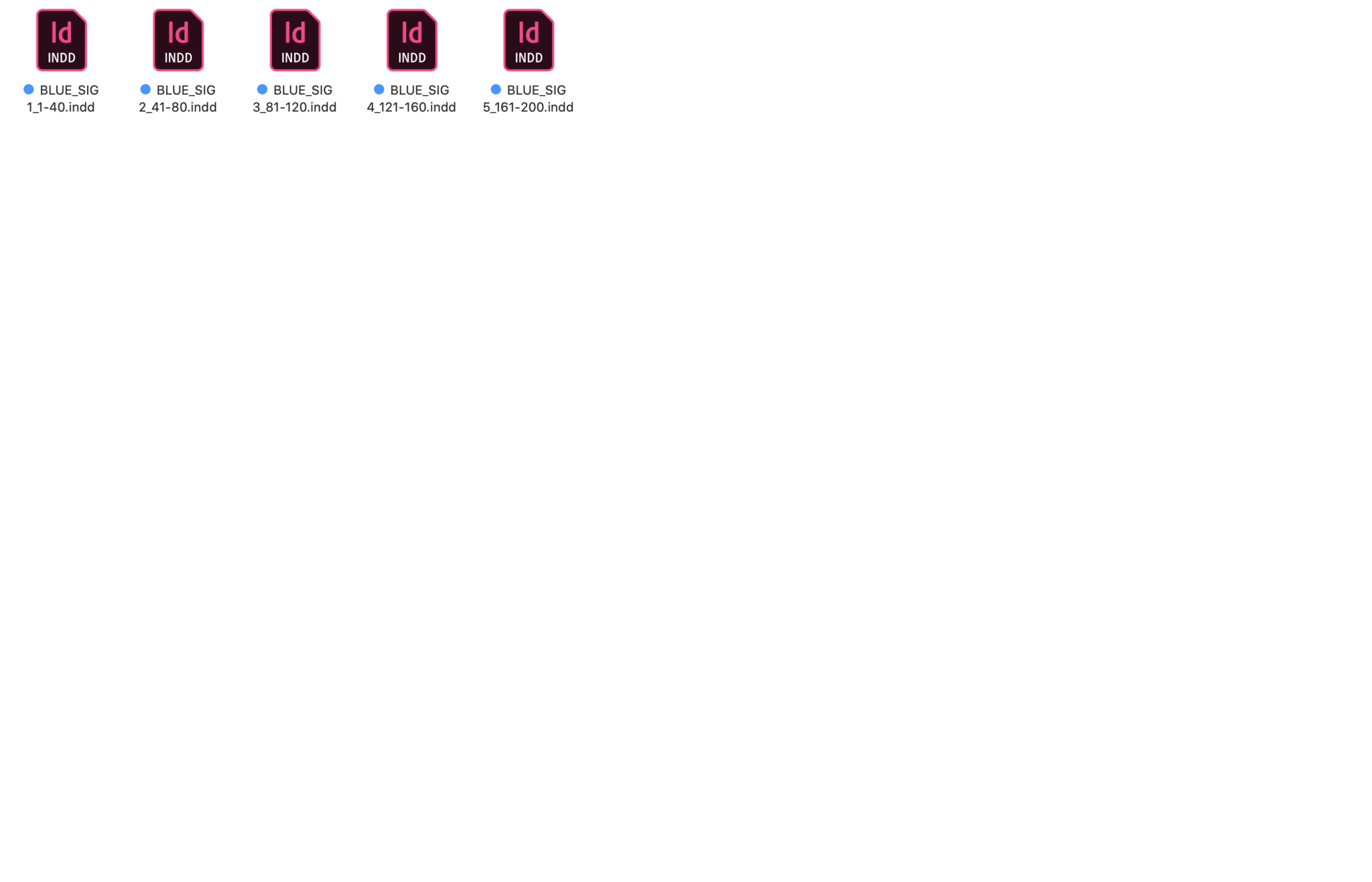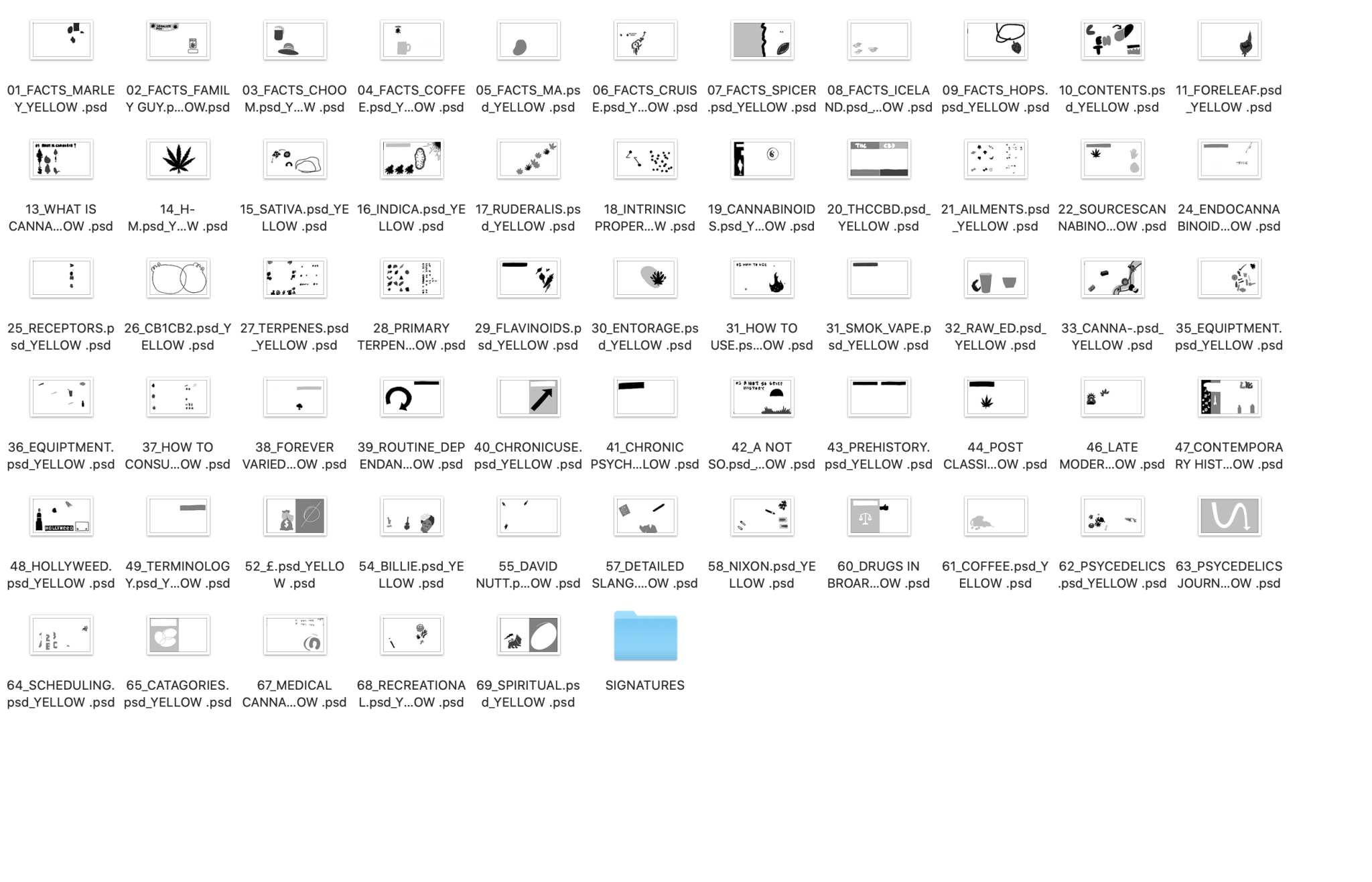 printing

The printing process was extensive. the first run of printing on a spread was red and yellow in the double barrelled printer. Once dry (overnight) the final run was on the yellow drum. Once this completed side was fully dry, i could then repeat the process for the other side of the piece of paper. The set up of each of the 5 signatures required to make one book was also compiled and organised by page number manually.

binding
hand binding a book was a new technique that i had to learn.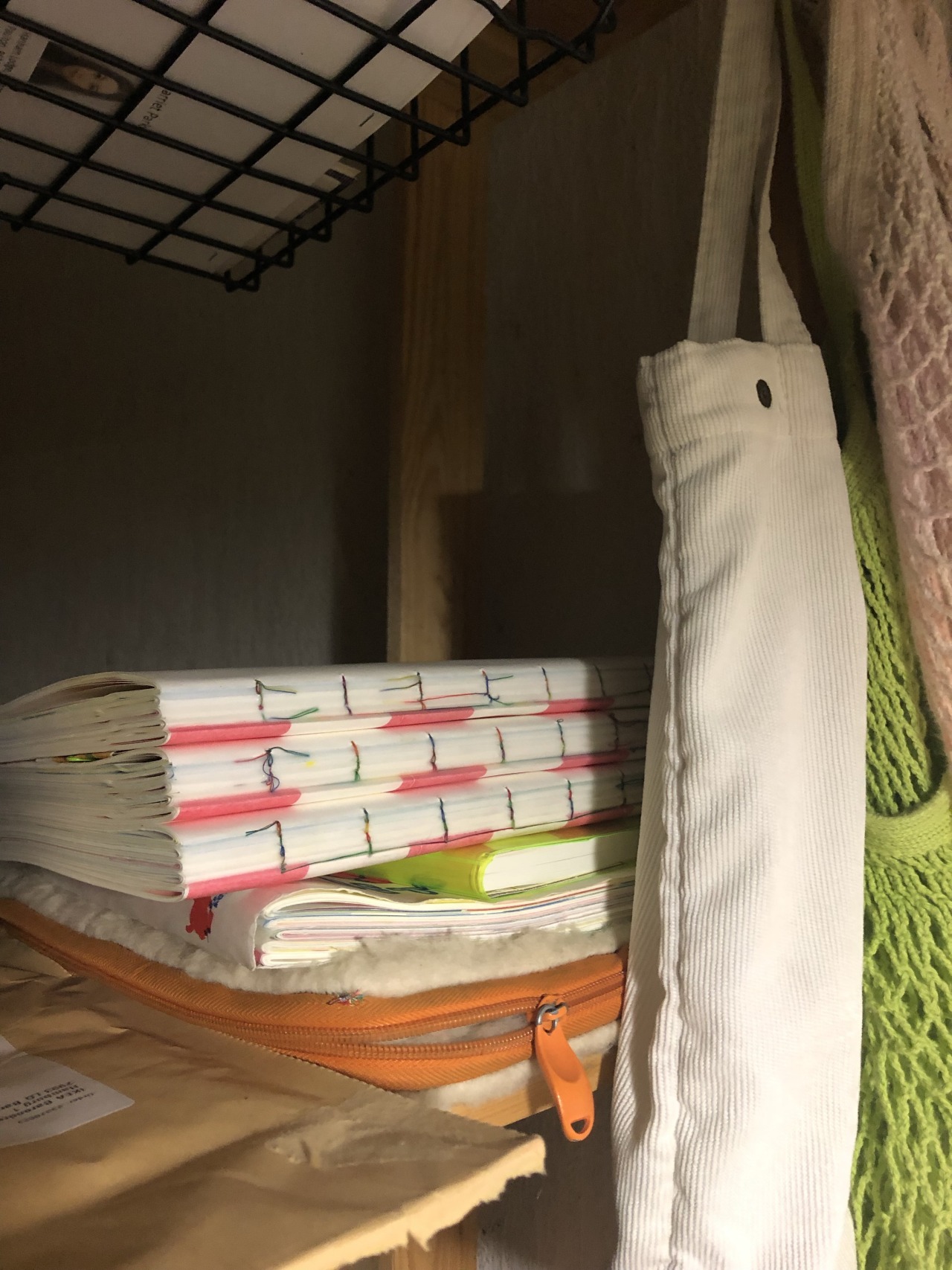 The making of this book was done entierly by my own hand.